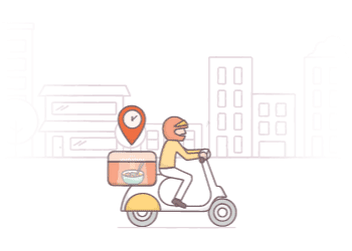 Features that make a delivery service stand out among others
Have you ever ordered something from a local delivery service and not received it? Have you ever placed an order through the mail and either did not receive it or did not receive it at all? There's no question about these situations being aggravating. These things, on the other hand, can be far more than a mere inconvenience if you're a business owner; you might end up loosing a good deal or a client. Living in the UAE means living in the land of opportunities. you will get the best options for delivery services. Whether you are looking for a door to door courier in Ajman or a meal delivery service in dubai, you will come across a number of services to go with.So,the question is, how do you decide which courier you should trust and which ones you shouldn't? In this blog, we pen down the top qualities of an extensive local delivery company so that you don't have to!
You must be able to rely on your local delivery service above anything else. If you can't count on them to accomplish the task that's been assigned to them, no other quality counts. Consider the following scenario: your company requires a package to be delivered the same day. Are you going to go with a local delivery company that offers the greatest rates, or a delivery company that has a proven track record of delivering packages on time and as promised? Most likely, you'll choose the latter and spend the extra money.
Always seek for a service that is constantly looking for methods to make your job easier and give you more convenient services. Some of the best instances are easy online scheduling and parcel delivery tracking, the most convenient methods a courier business can provide you with ease. You'll always know where your package is and when it'll be delivered this way.
Another important feature to look for in a local courier service is efficiency. Delivery companies must have a sophisticated and proven system that is free of glitches and accommodates unavoidable delays, such as traffic, in order to provide reliable delivery services in the area. If you phone the delivery firm, you should anticipate an immediate response rather than having to wait hours for a response.
Transparency is the final attribute in the list when it comes to selecting the delivery services. You need to know how much you're spending and what you're actually paying for, in addition to having items delivered on time. A good courier service will not only be transparent about their rates, but they will also not try to conceal anything or pitch you whenever the opportunity arises.
© 2020 Tawseel. All Rights Reserved