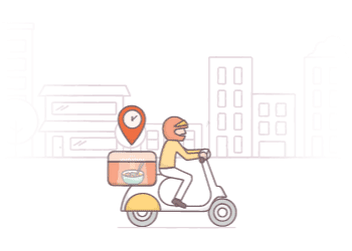 Utilize the Meal Delivery Service in UAE to Expand your Business
There are many people who look for comfort and prefer placing online orders for their favorite dishes. There are many additional factors that have enhanced the demand for the service of home delivery in Sharjah. Most people are very busy due to professional and personal work. There is no time for other tasks. Hence, the demand for food delivery service is going up. Many restaurants are offering the service of home delivery, but they are facing numerous challenges. In this age of the Internet, many restaurants who do not have sufficient manpower are hiring other services such as Tawseel.
It is important for the restaurants to remain competitive. Unless and until they are not availing meal delivery service in UAE, the aforementioned goal cannot be achieved. So, many restaurants are partnering with other food delivery services. It is now easy for them to expand their consumer base and enhance their revenue.
Benefits of involving a food delivery service
The noted food delivery services are well-equipped and have a trained staff to handle the operation. Prestigious delivery services take every order very seriously. The food is preserved at hygienic locations. The freshness of the food is guaranteed and necessary arrangements are made for the same. The well-known food delivery services have a well-versed, skilled, disciplined staff to handle the orders. Dealing with the customers should be done in a systematic manner. The staff of the delivery service takes care of the privacy policy.
The delivery boys present in the team are experts in their job. The market of food delivery services has attained enormous popularity after the advent of the Internet. Many restaurants are encouraging their customers to place online orders. By availing the service of home delivery in Sharjah, it is now possible for restaurants to handle small and large orders. The professionals of delivery services take care of the brand image.
Technology is the key to success
Many delivery services even make use of advanced mobile apps for facilitating food ordering, tracking and delivery. By using digital technology, it has become easy for the clients to handle their requirements. With the help of user-friendly apps, it is possible to expand the business. The vehicles of the meal delivery service in UAE are well equipped and the professional staff also takes care of the concerns of the clients. It is a sensitive issue to deliver the food. Some foodies are anxiously waiting to receive their delivery. So, the duty of the express delivery in Sharjah is to satisfy their clients in the best possible manner. The professional team of delivery services even serves their clients in a personalized manner. Fast food delivery services are helping many restaurants to grow. Make them your partner, and you can enhance your business.
© 2020 Tawseel. All Rights Reserved