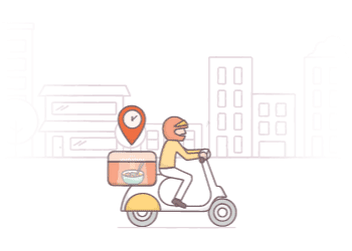 Improve your Brand Image by Hiring the Best Meal Delivery Service in the UAE
Improve your Brand Image by Hiring the Best Meal Delivery Service in the UAE
At the current time, commercial organizations are taking help from the Internet to get new orders and manage their service. Due to a very hectic lifestyle, there is no time for people to visit their favorite restaurant and relish good meals. Hence, the demand for food delivery service in UAE has gone up. Now, foodies are more interested in consuming their favorite meal in their office or home. In this digital age, almost everything can be arranged with the push of a button. If you are feeling hungry, just place an online order for food. Many restaurants have hired delivery professionals who deliver the order to the customers.
The factor of hygiene and timeliness
The element of hygiene cannot be neglected if the service is related to food delivery. Food delivery professionals understand that a hungry customer is waiting for them. Hence, it is their duty to deliver the food in a warm and safe manner. Most restaurants have deployed the latest and most smart technology to serve their customers in the first manner. The members of the food delivery team are courteous and well-groomed.
Technological upgrade of the business
These days most of the orders are registered through online platforms and apps. The customers find it easy and convenient to place an online order. Moreover, it is possible to track the status of home delivery in Ajman. The smart mobile apps are user-friendly and everyone can use them. Technological upgrades not only reduce the operational cost of the business but also reduce the chances of errors.
Maintaining the brand image
Every restaurant is concerned about its brand image and reputation. The restaurant managers desperately try to retain their brand image so as to get popularity. The customers are satisfied when the food is timely delivered in a fresh condition. The prestigious food delivery services provide robust support to the customers. All the concerns and queries of the customers should be properly met. Food delivery is different from normal courier services. It should be fast and reliable.
Make your business valuable and efficient
Every business must add some value to their services. Many restaurants are now looking for cost-effective food delivery solutions. The demand for a meal delivery service in Dubai has skyrocketed. Customers want their food to arrive at their doorstep in a timely and personalized manner. Food delivers a delicious state when served in a fresh and warm condition.
Qualities to check in a food delivery service
While selecting a food delivery service, the restaurants must check whether or not they are certified. The order handling skills of the delivery team should be checked. The delivery boys should be competent.
© 2020 Tawseel. All Rights Reserved