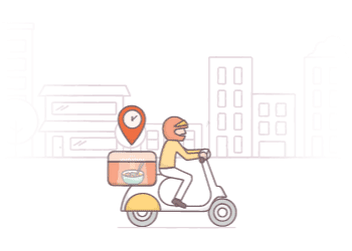 The importance and usefulness of modern meal delivery service
The new-generation shoppers and customers admire placing online orders. Some of them are eager to explore enticing offers and others have a shortage of time. In the last few years, more and more people have started placing online orders for food. There are many restaurants that claim most customers place an online order. Sometimes, it becomes difficult for them to deliver the food to the target location. Only by deploying the best service of home delivery in Ajman, it is possible to expand the online business.
Modern customers understand the importance of digital platforms. Smart and easy-to-use apps have become very popular. Smart mobile apps allow the customer to track the status of the order. Digital technologies are not only easy-to-use, but they also provide superior overall management. With the help of a reliable meal delivery service in UAE, you can proceed with your branding plans.
The importance of timing in meal delivery
The restaurants offering online food delivery service are concerned about their brand image. Hence, they eagerly look for such a delivery system that offers the highest degree of professionalism. The professionals of the noted meal delivery service in Dubai are properly trained. Moreover, they deliver the food products in well-equipped vehicles so that food is delivered to the destination in a fresh condition. The importance of timing cannot be denied. Almost everyone prefers consuming fresh and tasty food. The meal delivery services also have a devoted customer support department. Food delivery systems should be quick and effective.
The restaurants using meal delivery service look for cost-effective solutions. After all, they require such service very frequently, and they need to serve their valued customers in the finest manner. The trend of using the service of home delivery in UAE is attaining momentum. More and more customers look for fresh food, and they do not have time to wait. The food delivery services allow the restaurants to take small and large orders. The team that delivers the food to the target destination takes proper care and ensures the dish is fresh. A proper temperature should also be maintained during the journey to ensure safety and freshness. Vehicles such as motorbikes are used for fast and efficient deliveries.
How to find the best meal delivery service?
Look for a meal delivery service that has made its presence felt. The expert, well-trained professionals deliver the food parcels in the perfect manner. The delivery department should also have relevant skills of complaint and payment handling. The factor of hygiene and impression also matters. So, look for delivery services whose professionals wear tidy uniforms. The factor of speed and agility also carries importance.
© 2020 Tawseel. All Rights Reserved