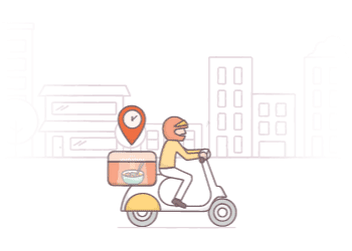 The Impact of Covid-19 on the Courier industry
The Impact of Covid-19 on the Courier industry
Covi-19 has profoundly impacted nearly everyone around the globe and has changed the entire pattern of daily life. The past year or so has been regarded as one of the toughest years for mankind in recent years. The tough and unfamiliar times will be remembered for a long time by generations to come. The pandemic had a severe impact on businesses as well and several entities were closed down altogether. However, the pandemic brought positive change for some entities such as for Shipping services courier uae. Ever since the spread of the Pandemic, the industry is witnessing a boom in profits due to high demand, and many courier services have expanded their delivery service in Dubai. It wouldn't be unfair to say that the pandemic has proved to be a blessing in disguise for delivery services. The courier services are using innovative ways to run their businesses effectively in this challenging situation.
Growth in Demand
As customers have shifted to online shopping for essentials such as food, grocery, and medicine, the demand for a reliable delivery service has surged tremendously. Couriers across UAE have started the expansion of their service to cater to the need for same-day delivery and overnight delivery. Instead of going to shopping malls, people have started ordering their clothes and other necessities online. While people are restricted to houses, they nevertheless have to interact with others. To send essentials to each other for one reason or other, they prefer using a delivery system where the chance of human-to-human interaction is minimum. It is an efficient way to indulge without interacting physically.
Medicine Sector
The pandemic has overburdened the overall medicine and healthcare system across nations. The availability of life-saving medicine has become crucial in the pandemic. Due to a hike in demand, the medicine sector faced difficulty in catering to the huge demand for medicines in hospitals spread across the cities. The alternative delivery system has reduced the burden off the shoulders of the medical sector to a large extent. Instead of dealing with crowds while maintaining SOPs, the medical sector has restored to use the services of delivery system to deliver medicine on the doorstep of the customers.
Food Delivery
The pandemic has forced many food businesses to close down their living spaces and start serving fresh food on the doorstep of the customers. The demand for fresh food delivery in UAE has witnessed a historic surge during the pandemic. Digital restaurants have become a new trend and the pandemic has opened doors for many home-based entrepreneurs to use their kitchens and serve customers using a food delivery service. The food delivery service in Dubai has become a profitable and most sought-after business in UAE.
© 2020 Tawseel. All Rights Reserved