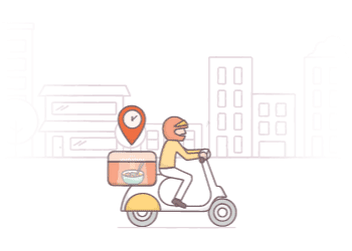 Improve your Brand Image by Hiring the Best Meal Delivery Service in the UAE
Improve your Brand Image by Hiring the Best Meal Delivery Service in the UAE
In the last few decades, the world has changed considerably. The advent of new technologies has also given birth to new trends. Now, more and more companies are placing an online order for meals. The trend of online food delivery has accelerated the growth of restaurants and hotels. However, are generally very hungry and busy. Hence, the demand for smart delivery services has gone up.
In this age of technology, most businesses are managing their operations in a tech-savvy manner. The professionals of the delivery team are energetic and passionate about their work. Delivering food to some distance is not very easy. The delivery team has to take care of the hygiene. Any unnecessary delay can spoil the taste and quality of the food. Hence, meal delivery services and restaurants have started using smart mobile apps for registering food orders and tracking the delivery. The involvement of digital technologies is certainly doing wonders. More and more businesses are using apps to deliver better experience and service to the customers.
Reliable delivery services can boost your brand image
Most restaurants are concerned about their brand image. They do everything to keep their brand image intact. Hence, they employ dedicated staff and only rely on dependable external services for any support. Your restaurant business can grow only if it is using the best meal delivery service in Dubai. Every order must arrive at the customer's doorstep in a timely manner. Food delivery is a sensitive affair. Customers always appreciate quick and punctual services. Hence, prestigious restaurants providing home delivery of packed meals only rely on reliable support services. It is the goal of most restaurants to make a loyal base of customers. So, they even try to serve the customers in a personalized manner.
Due to busy lifestyles, most working people do not have sufficient time for preparing tasty meals. Hence, most of the smart customers place an online order for meals and the reputed restaurants make use of delivery services like the Tawseel. Many customers are concerned that any artificial and unhealthy additives should not be used in preparing meals. The noted meal delivery services take care of all such concerns. Receiving fresh and tasty meals at the doorstep in a timely manner generates a very great feeling.
Whether it is express delivery in Sharjah or meal delivery, you must only consider top-rated service. Currently, time is equivalent to money. So, the delivery services maintain a robust network to meet the expectations of the customers. The delivery of any documents and products cannot be delayed in any circumstances. So, the delivery services try to maintain the best balance between time and quality.
© 2020 Tawseel. All Rights Reserved