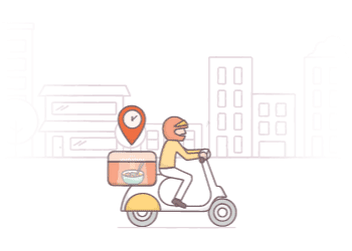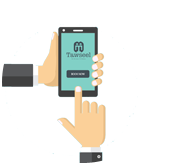 1
Order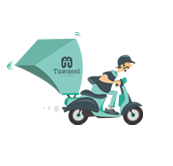 2
Delivery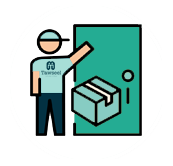 3
Delivered
Quickest Food Delivery To Give Your Business A Boost
Food delivery market is gaining momentum as more and more people order food online. Undoubtedly, as a restaurant, you need to find a delivery company in UAE that can help you in delivering food to your customers. If you are looking for one, then we should be the ideal pick.

Why should you pick us?
Quick and neat: We understand the fact that your customers order food when they are hungry and they want it to be delivered quickly, therefore, we have hired smart delivery professionals who can reach your customers home easily. We have deployed smart tools to guide them throughout the transition.
In addition, we make sure that we deliver food as it would be served in the restaurant. We ensure that all our representatives are well groomed and have a pleasant personality. If you are looking for a delivery company in Ajman, then consider our service. An app to facilitate better communication and delivery: We have a smart mobile app that facilitates food ordering, tracking and delivery. Everything is managed by the app. We thrive to give both better service and digital experience as well. The app is user-friendly so that anyone and everyone can use it. And that make us the perfect delivery company in Dubai.

Perfect branding:
As far as our restaurant is concerned, your brand also plays vital role therefore, we maintain highest degree of professionalism so that your brand image remains intact. Our staffs are trained in the hospitality industry to deliver better service.
Good food delivered: Sine your clients need food as it would be in the kitchen, we have a smart system with heater and coolers to maintain the right temperature. All our vehicles are equipped with these devices and our staffs are trained to maintain the devices too. If you have been looking for delivery service in Dubai, you should find us and we would love to give your business that much-coveted boost.
Robust customer support: We as the most preferred food delivery organization make sure that we respond to all our clients' calls and concerns. Therefore, we have deployed a dedicated customer support system to handle all clients' queries. The team is active round the clock and they are cordial too. We make sure that no call goes unanswered. We know that it's a sensitive affair because food delivery needs to be fast and quick.
Cost friendly food delivery solution: We as the best delivery service in Sharjah ensure that you get our service at a better price. Since we thrive to add value to our clients business, we are proactive in giving the best service at a better price point so that clients can get the perfect service without having to spend a huge amount of money. If you are looking for a delivery service in Ajman, then you should consider our service. We would love to deliver food to your customers. We guarantee you that you will be able to serve your customers in a more personalized manner. Fastest delivery is what we offer and you should consider us as your business partner, call us now.
Get the door - Its Delivery
© 2020 Tawseel. All Rights Reserved